Purus Pearl is a luxury pearlescent soap that is a mild, rich cleansing lather. It has a fresh bouquet fragrance and is extremely effective as a toilet soap whilst mild enough for general use. Purus Pearl possess extra emulsifying powers for grease and grime removal and is safe to use a body shampoo. Learn more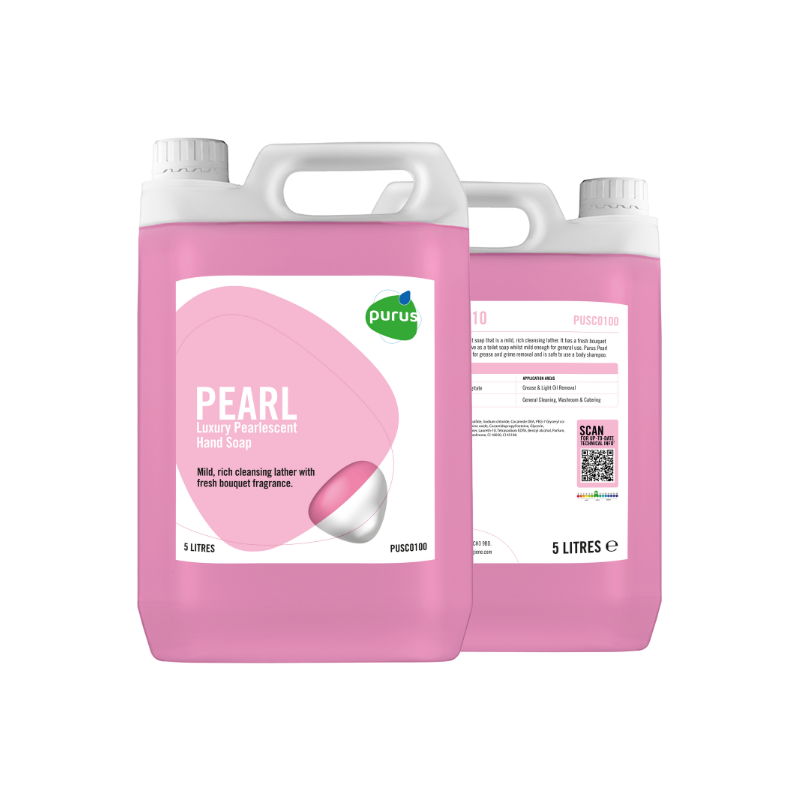 Purus Luxury Pearl Hand Soap 2 x 5L
A luxury pearlescent soap that is a mild, rich cleansing lather.
Extra emulsifying powers for grease & grime
Safe to use as a body shampoo
Fresh bouquet fragrance
What our clients say
#customerdelight
Chespack Hygiene have helped us to streamline our cleaning supplies as well as helping us tick boxes such as greener cleaning and buying safer products that are alcohol free. For a school environment these things are very important.
For me, one of the key factors in the whole success of this partnership with Chespack Hygiene has been the attention to detail right from the outset. I could see the detail that was going into helping us obtain our goals, the focus was on us and that gave me confidence when the solutions were proposed.
Chespack is a great company with great products and excellent customer services, they have value for money products and always put the customer and there needs first, all products are top class and have made a great difference to our cleaning procedures. Chespack really are top class.
I have recently started working with Jasper, he has been able to recommend some very cost-effective products to me and has been a valuable source of expertise on some cleaning issues I have had to solve