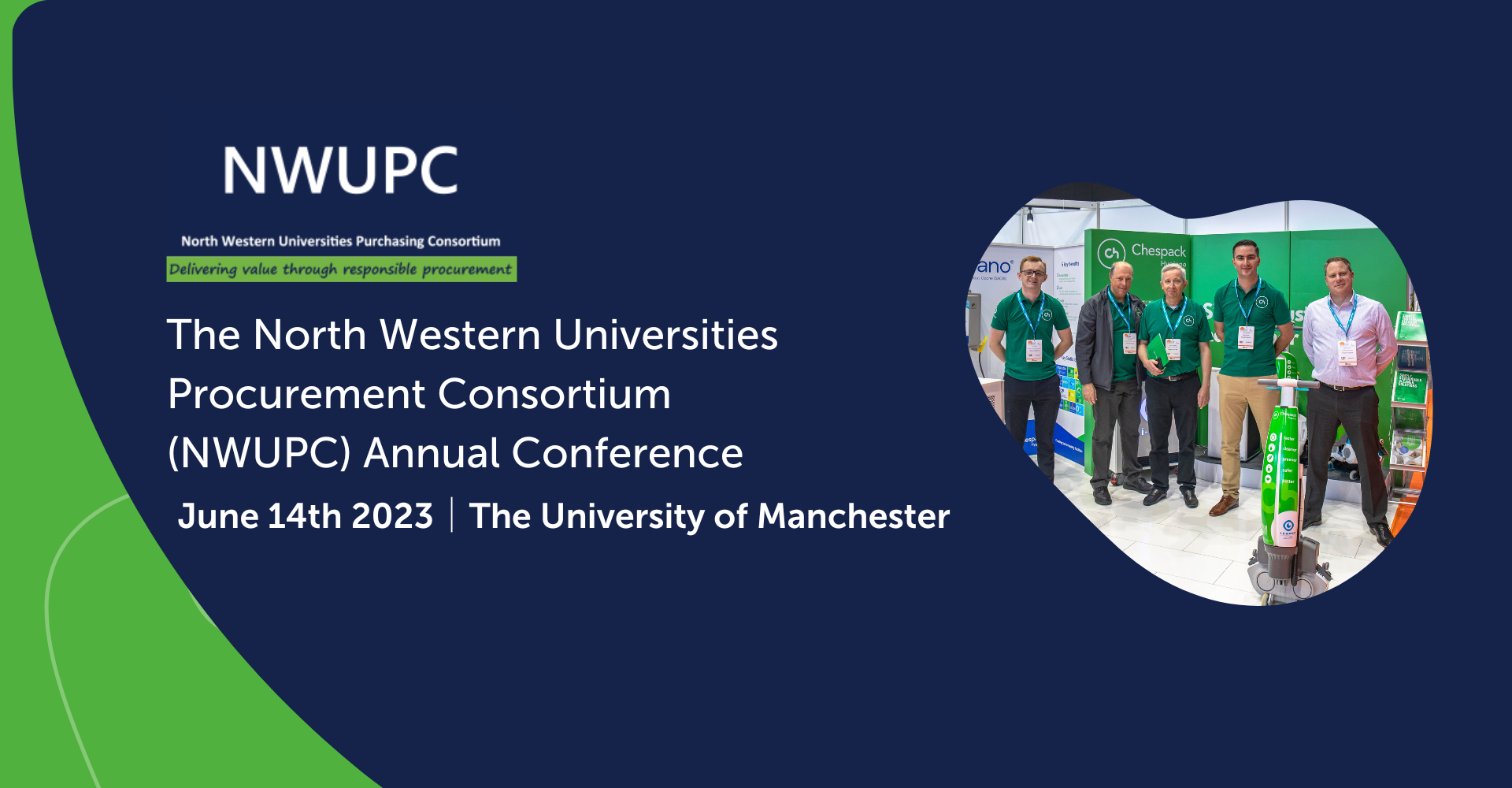 We Exhibited at the North Western Universities Procurement Consortium (NWUPC) 2023
We attended the NWUPC annual conference, which took place at the University of Manchester on the 14th of June.
As a reputable supplier to the members of the NWUPC and having previously exhibited at the NWUPC events, we saw this as a great opportunity to showcase and demonstrate our innovative and sustainable cleaning solutions to universities within the North West.
This year, we knew that the most important considerations within the education sector are the reduction of washroom waste and the increase in cleaning efficiency. That's why we based our focus on:
• Sustainable products and services
• High-quality and efficient cleaning solutions
• Ways to minimise washroom waste and the impact of staff shortages
• Machine and product ease of use
We were able to discuss innovative cleaning solutions, the latest cleaning methods and models, and cleaning information tailored to specific needs.
We showcased the Northshore line of washroom dispensers and the Co-botic-1700™ machine. Additionally, we are able to answer any questions and schedule demonstrations for the upcoming release of the Co-botic-45 ™ machine.
If you would like to know more, get in touch with us today.